"To move from where we are now we need a catalyst and only then we can develop"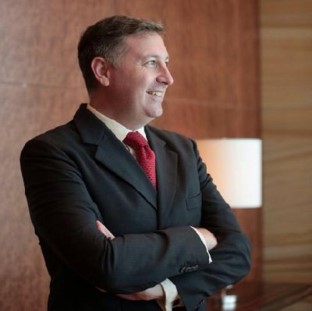 Glenreagh Sdn. Bhd. is a boutique firm established to drive positive social change through sustainable business activities.  While we strive to keep the company size manageable our projects and brands continue to grow.  The company has 4 strategic business areas; Consultancy, Conferences and Events, Communications and finally Community Development.
At Glenreagh our tagline is 'Catalyst . Development' and over the past 9 years on numerous occasions people have asked me, what do you mean by this.  Simply put, we have come to the realization that something needs to change and for that to happen we are going to have move, for that we need a 'Catalyst' and for the improvement to remain we need 'development.'
As an Australian businessman with over 25 years of experience in Asia and as an active member of the community I'm proud to holding several posts including, the Vice President of the Malaysian Cricket Association, an EXCO member of the Malaysia Australia Business Council (chairing both the Food & Agriculture and Communications sub-committees) and formerly the Vice President of the Malaysian International Chamber of Commerce and Industry together with various other advisory roles has allowed us to play a leading role in both market assess and advocacy for our clients.
Glenreagh (pronounced Glen-RAY) is named after a small village in New South Wales, Australia that was built in the 1800's where I grew up as a kid, it is testimony that it you can come from a small town and make a big difference.
While we do quite a few different things at Glenreagh including, organising our own conferences, offer consultancy services, produce and manage different communications brands and engage with the media both traditional & social. Moving forward I hope we can find a way to work together, there is much that needs to be done to make this world a better place.
Nordin Abdullah
Managing Director